Salcheto Winery
---
About us
Thirty years have passed since Salcheto was born as a viticulturist reality, moving from a classic farm sharecrop to a high quality and innovative winery. Led by Michele Manelli since 1997, the company inaugurates, on its thirtieth birthday, a new image that reflects its path and the goals achieved: terroir and sangiovese oriented wines focused on drink-ability and aromatic accuracy, with winemaking that is sulfite free and uses indigenous yeasts; an "off-grid" cellar which is considered a model of environmental efficiency and technological innovation; an integrated environmental estate management model (GHG, Water, Biodiversity) which has achieved world premiere in indexing of Carbon and Water Footprint.
Salcheto also believe that a company must set itself goals for continuous improvement to its environmental, social and economic sustainability.
As result to the research made by the Salcheto Carbon Free Working Group, the company now carefully manage environmental sustainability based on the following three indicators:
Carbon Footprint: to control energy and materials directly and indirectly consumed and reduce climate-altering gas emissions.
Water Footprint: to rationalize the use of water and reduce its pollution.
Biodiversity Index: in its testing phase, to monitor the biological quality of the soil and of the estate's ecosystem.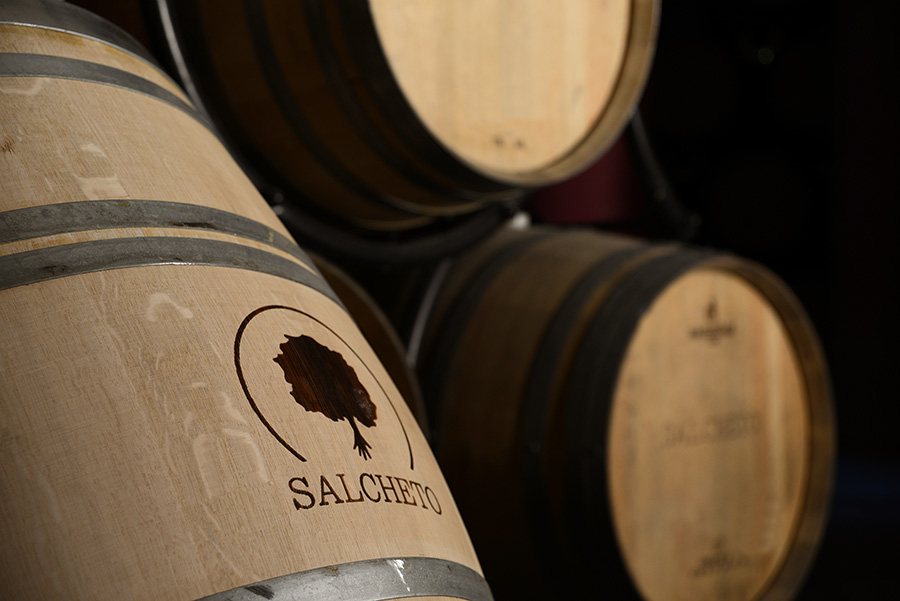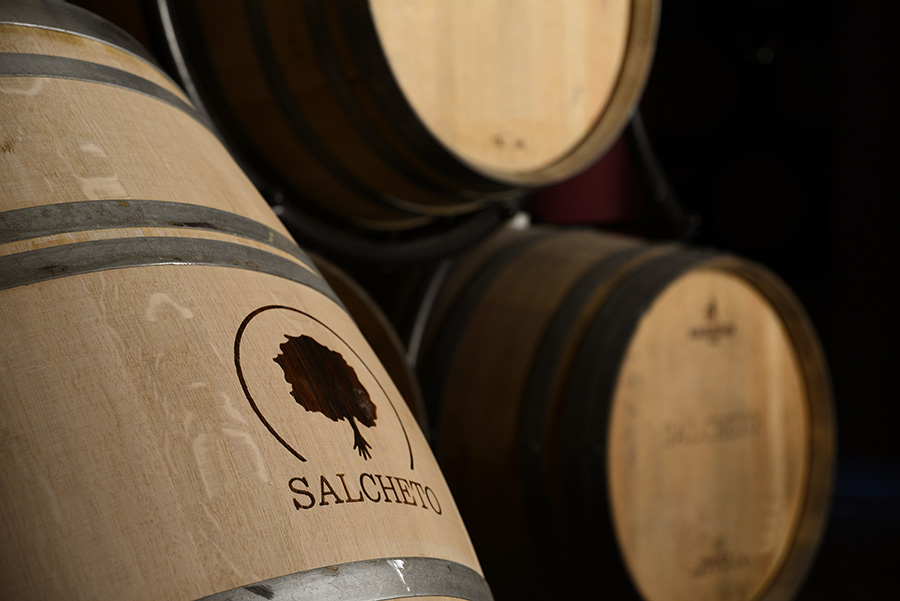 Their continuous search for better interaction with the environment has also led the company to:
Operate an energy independent cellar system (where saving is the primary energy source).
Conduct and certify our vineyards and our wines according to European Organic protocol.
Self-produce our fertilizers (by composting) and energize our soils with 500 biodynamic preparations.
Use wooden materials from controlled sources and responsibly managed forests (FSC and PEFC).
Finally Salcheto is proud to be the first company in the world to have certified the carbon footprint of a bottle of wine (according to ISO 14064 standard, in 2011).