Pietrantonj Winery
---
About us
Pietrantonj boasts a history of more than 200 years, with its complex fabric of passionate commitment, traditions, and innovation. Documentation dates back to 1791, testifying the activities of their family, which have always focused on viticulture and agriculture.
Fully eight generations of the family have engaged in wine-making activities on the estates in Vittorito and Corfinio, located in the heart of the Valle Peligna. This is the birthplace of the Montepulciano d'Abruzzo grape variety and the production center of noble and celebrated wines.
The estates comprise today a total of 100 hectares (247 Acres), 60 (148 Acres) of which are in vineyard. The grapes are processed in the family's historic cellars located in the center of the small medieval hamlet of Vittorito.
The wine-making is rich in tradition and has a commitment to procedures which still take place in the most ancient winery in Abruzzo.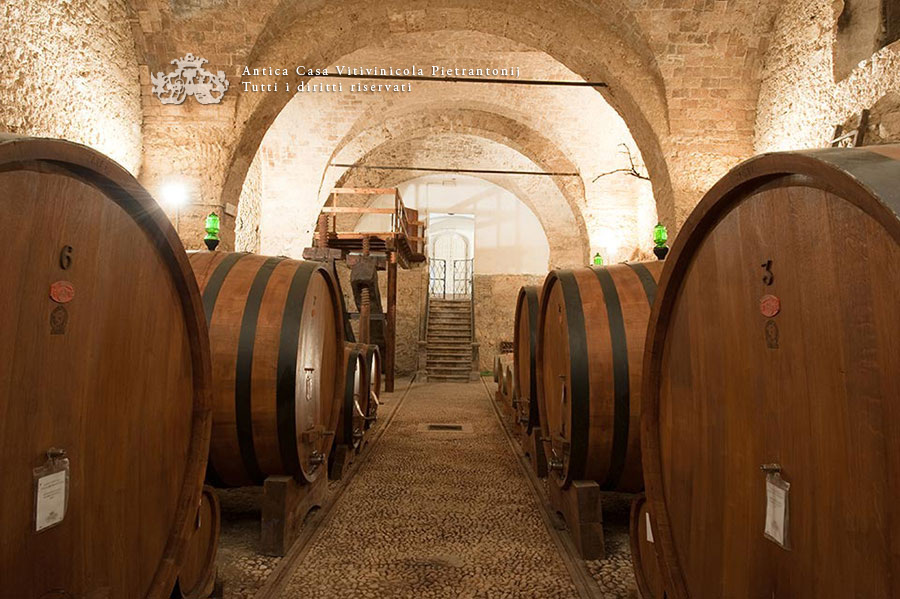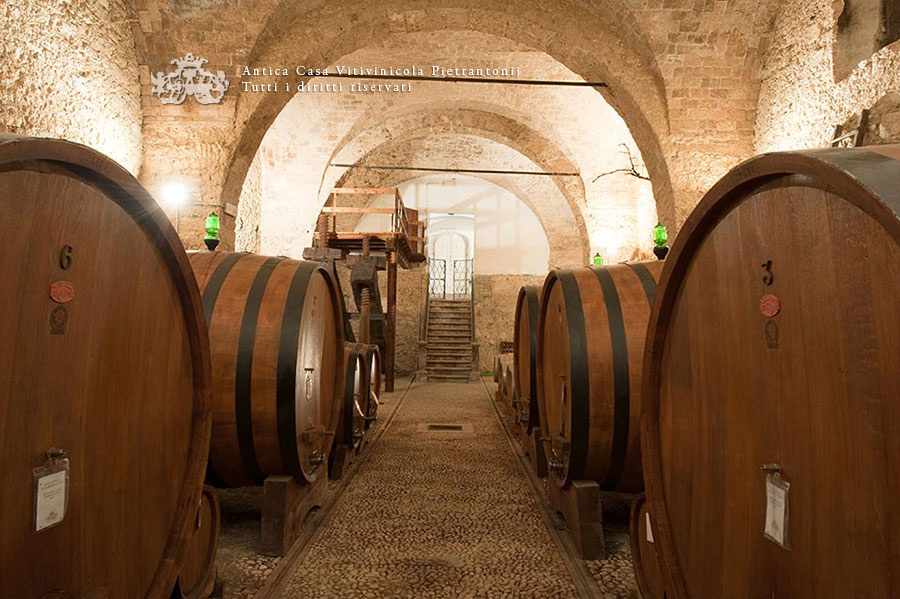 The Vinification
The grapes are picked when they have reached the perfect peak of ripeness and exhibit an ideal balance between sugars and acids, thus ensuring that they will express to the fullest the varietal characteristics of the grape and of their individual growing area. The following step of vinification takes place in the cellars, in a careful process that sapiently combines tradition with innovation.
The Cellar
Another building is used then for the maturation of winery's finest red wines, which go into large Slavonian oak barrels . In years past, the wines were made and stored here. In 1893 Alfonso Pietrantonj, ancestor of the present owner, enlarged the capacity of the cellar by building two magnificent vats.
These tanks, which had no equal worldwide, were a true jewel of the period and testify Alfonso's courageous and creative spirit. Their most unusual characteristic was in fact the internal sheathing in Murano glass tiles, which has been admirably preserved and can still be admired, thanks to a convenient entrance-way to one of the vats.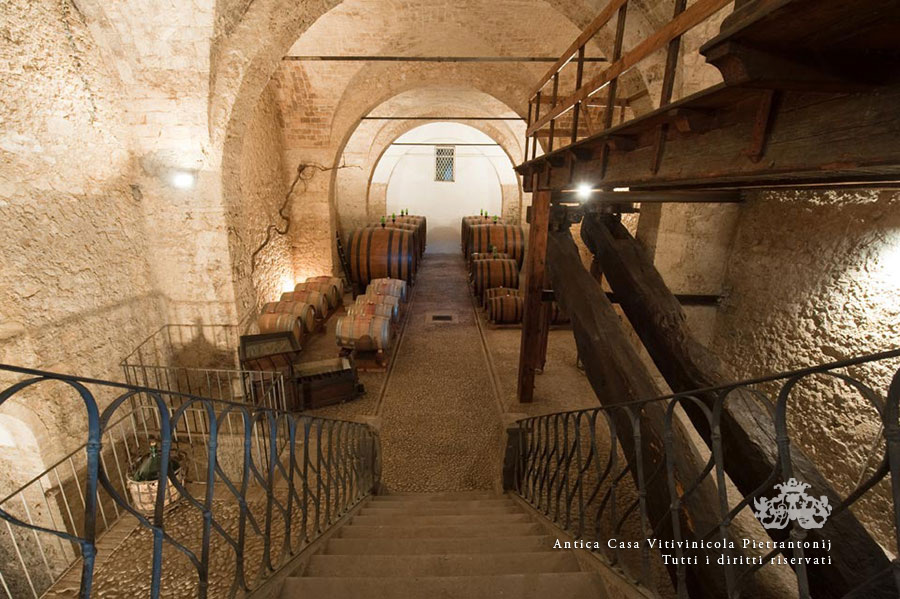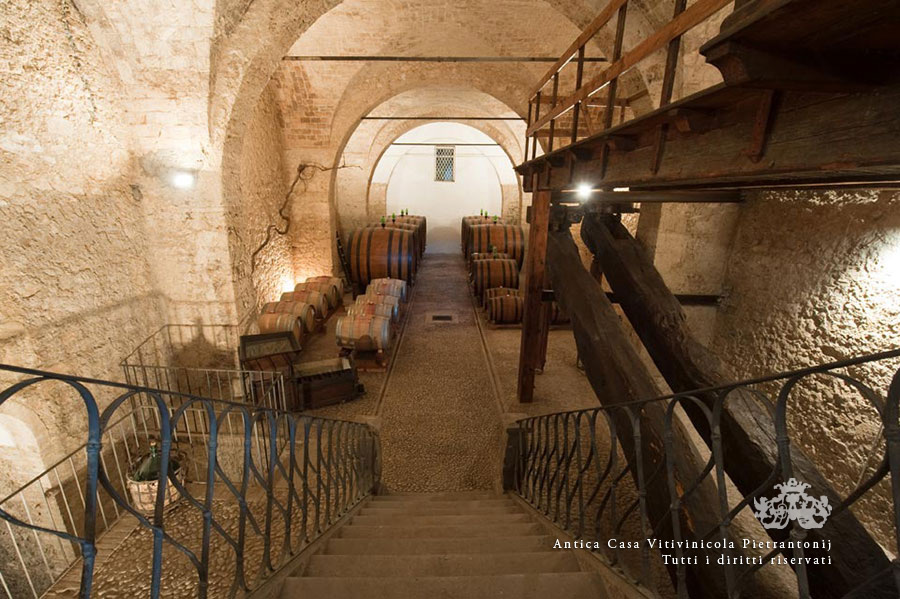 Here, in the underground cellar, the striking and venerable centuries-old barrels are stored. Alongside this, we now find the modern wine-making facility ; it employs the most state-of-the-art technology for vinification, storage, and bottling, with every operation focused on preserving and maximizing the individual qualities of each grape variety.