16th November 2016 – Endrizzi Wine Dinner Event @Buoys Kitchen Greystones
What an evening!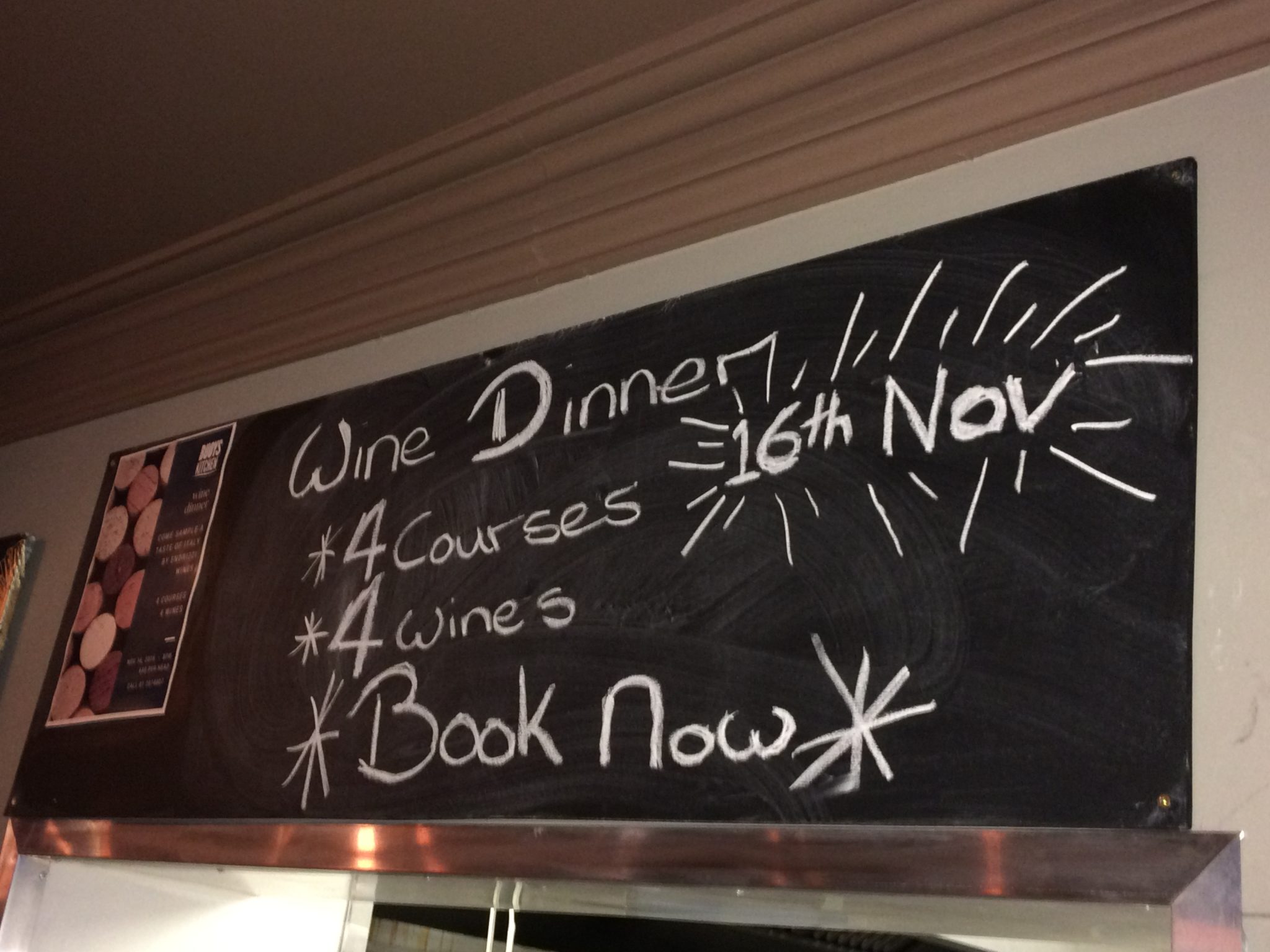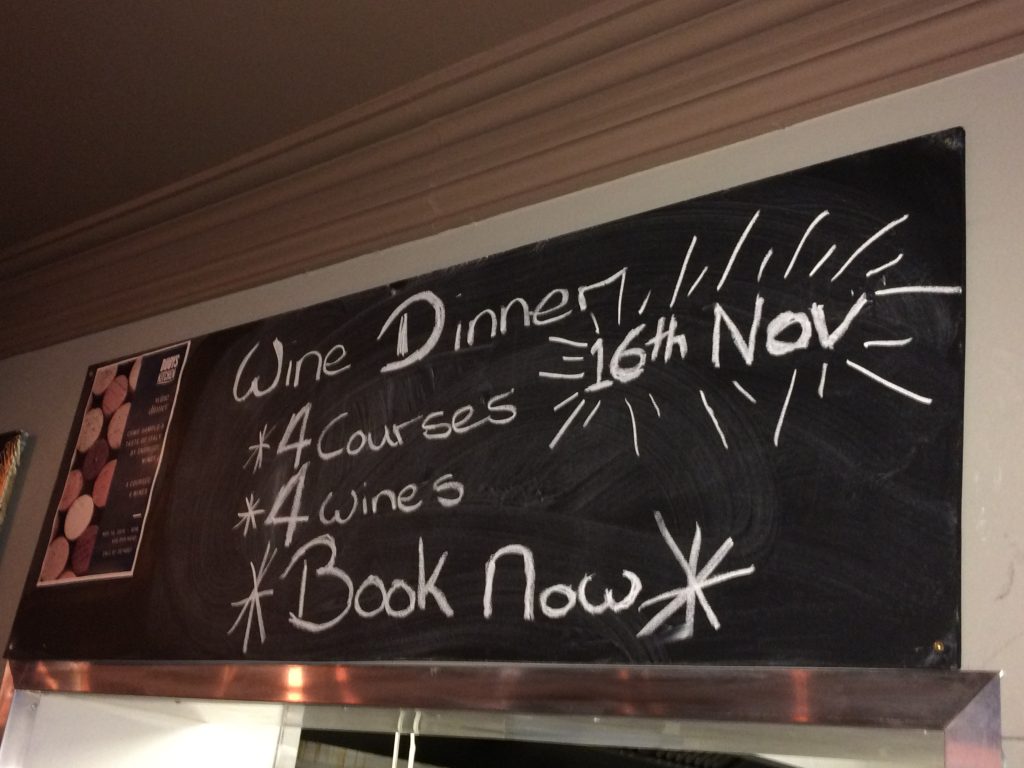 Last night we were warmly welcomed by Buoys Kitchen restaurant in Greystones, Co Wicklow, for a night of delicious food and of course fantastic wine!!!
Jeff and Dave prepared and organised a wonderful 5-course dinner and together with our team managed to pair every course with a different Endrizzi wine!
The Menu was:
On arrival Olives and dips fresh ciabatta bread served with the Endrizzi Nosiola
Starter was Fresh Gamba prawns with garlic, tomato, chili, fresh parsley paired again with the fresh Endrizzi Nosiola
1st course pan fried Cod with wild mushrooms, cannellini beans, celeriac puree, fennel herb sauce served with Endrizzi Masetto Bianco
2nd course was wild Wicklow venison with slow cooked venison croquette, Jerusalem artichoke,honey glazed carrots, savoy cabbage paired with a glass of both red wines Endrizzi Masetto Nero and Endrizzi Teroldego
The last course was a lovely chocolate delice with dark cherries, macaron and Chantilly cream.
Mr. Thomas Kemmler, the export manager of Endrizzi, was our special guest. He came from Italy to tell us about the history of the winery and of course their wines.
It was a pleasure to have him there and that was also a great opportunity to enjoy a glass wine with good food in a relaxed environment !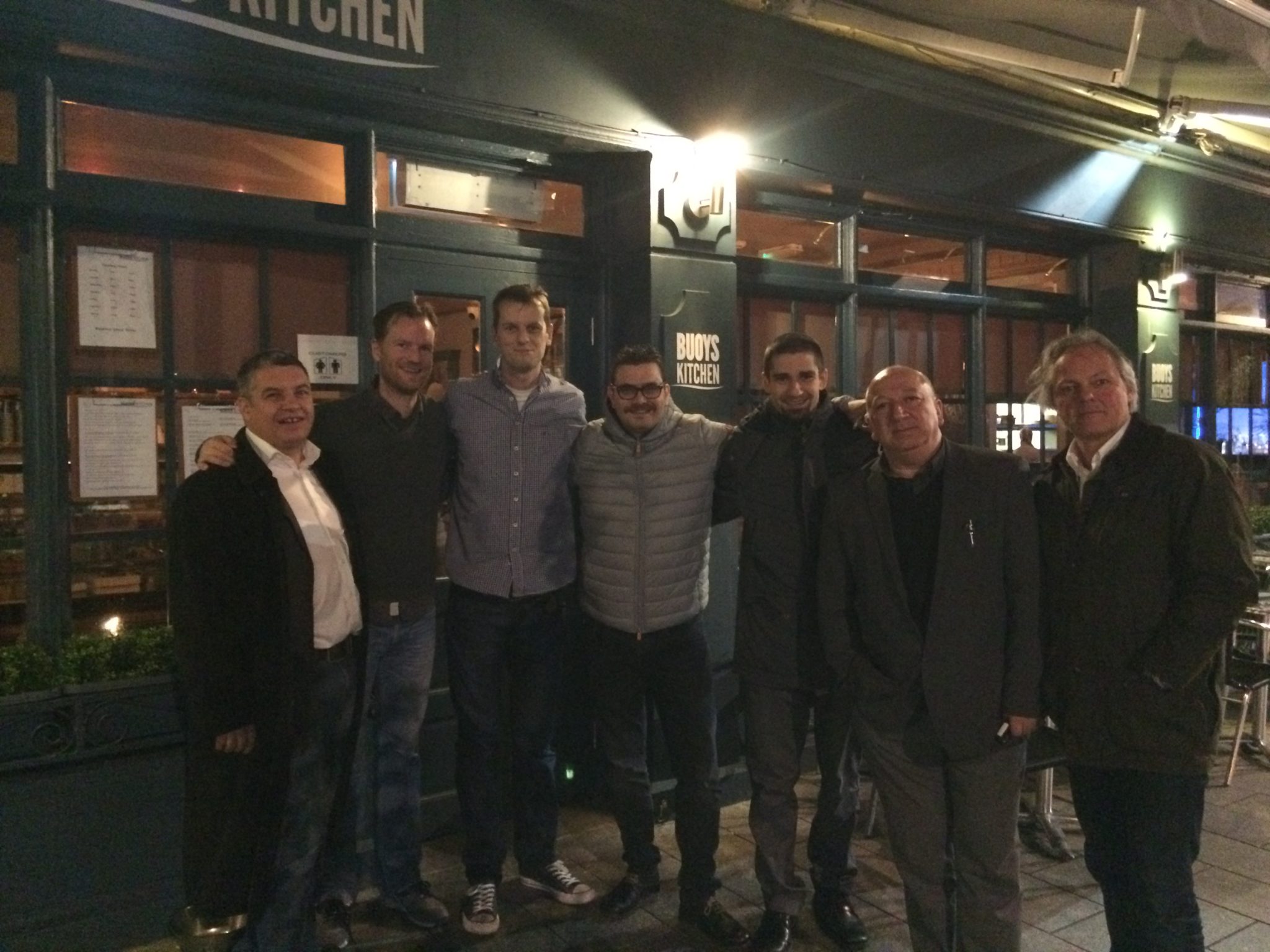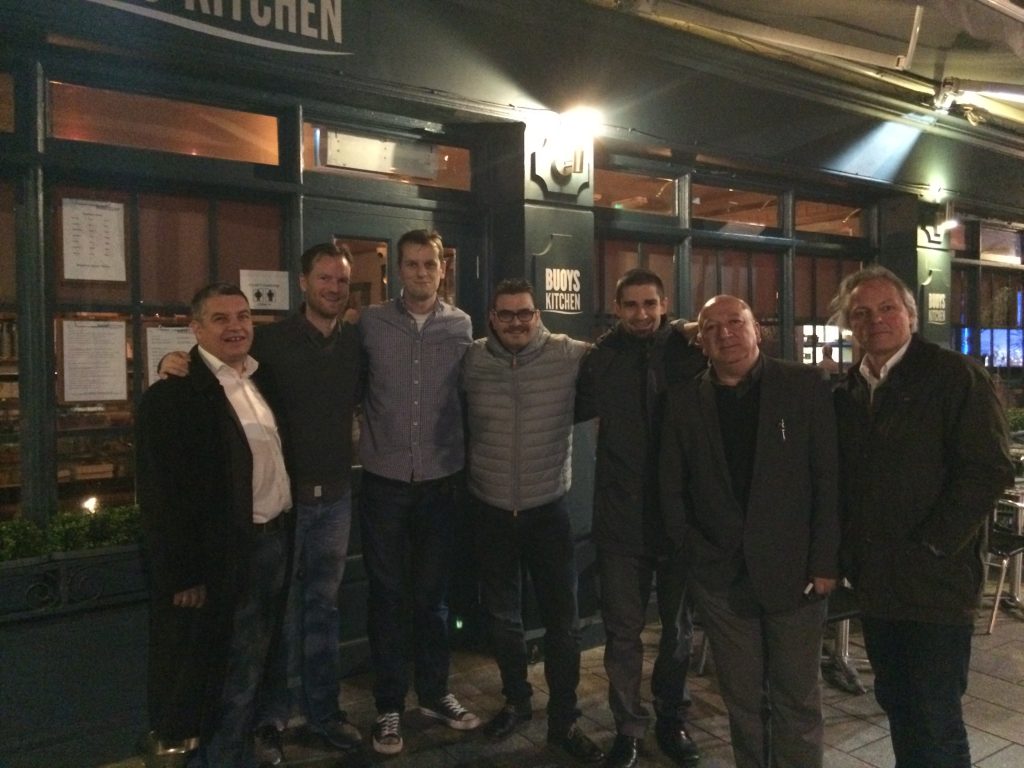 Hope everybody enjoyed this time as we did !!
Stay tuned for other more exciting event and news regarding A Taste of Italy!
See you soon